Stay healthy for both you and your baby with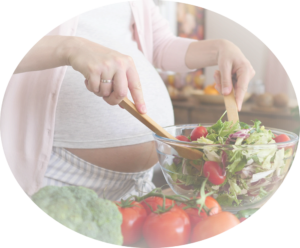 ABC is a free weekly program that promotes healthy pregnancies in a friendly and welcoming environment. Women of all ages are welcome to participate. Participants receive support and information on topics such as pre and post-natal nutrition, breastfeeding, infant feeding, healthy lifestyle, parenting and community resources.
Program participants are provided with grocery gift cards and nutritious food. Childminding, interpretation services and assistance with transportation may be available for in-person activities when available.
*Note that workshops are offered online and in-person depending on current pandemic restrictions. 
All Babies Count Supports
This program is designed to promote the health of mothers and babies by offering extra community support.  This program is open to prenatal and parenting mothers of ANY AGE.  Please call to find out more about eligibility.